We Will Feel Fifty Times Your Pain. So We Don't Want You To!
It's Four Nines, Or Fifty Times.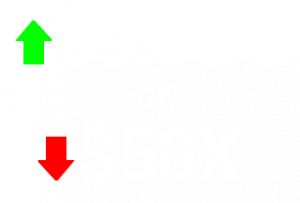 In simple terms: we guarantee that the infrastructure we provide you to run our standard services will be up for your use 99.99% of the time, or we'll credit you back FIFTY TIMES the value of any downtime, up to the full amount of that month's fee.
Obviously there is some hair-splitting involved: something misbehaving at the application level, or a routing or other network problem upstream from us on the wider internet might result in an inaccessible web site or service that doesn't actually indicate a problem with our infrastructure. But those are problems we can help you to recognize and prevent, and combining that support with our robust platform's solid underpinnings is a good recipe for success.
So, how does this work? Let's say you're paying $199 per month for something like our Mid-Sized Business managed Synology NAS services. In a thirty day month, there are 720 hours. So you'd be paying roughly $0.27 an hour for that service. Our 99.99% guarantee means that while we don't expect you to have any down time at all, we guarantee it won't exceed a hundredth of one percent (roughly four and a half minutes) that month. If for some reason you're down – for example – for a bit over an hour, that's about $0.27 worth of that monthly service. But we'd credit your account for 50x that amount – or $13.50 against your next invoice. In that scenario, we'd be crediting you back almost 7% of your month's fee for downtime of barely over 0.1% – that's how committed we are to keeping you up and running.
Our policy means we have a heavily vested interest in keeping our services up and available for your use – we want you to have a solid experience so we don't ever have to talk to the accounting team! Contact us with any questions about the finer points of this promise – in cases like your use of one of Synology's devices in our environment, there will be times when an upgrade to the operating system or a plug-in on the device you're using might take ten minutes, and we have to have a common understanding of what "down time" means so that everyone's expectations are the same. We'd be very happy to correspond about the details, so contact us with any questions.